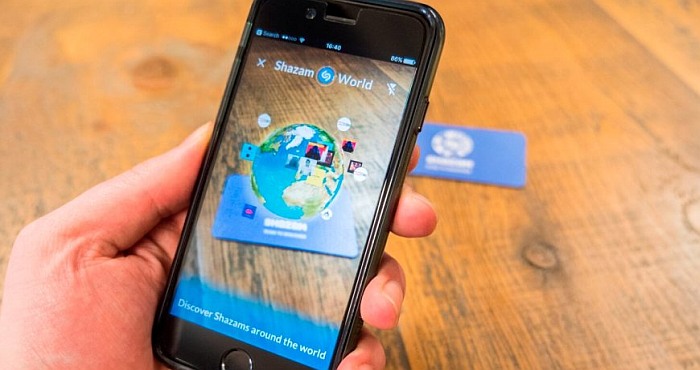 Shazam is an application that was developed to help music fans to scan songs from various devices such as radio so as to get to know the name of the song. It is compatible with iOS and Android devices. It is quite a popular application with about 100 million active users every month. But like all app developers, Shazam want to develop and even grow further. This has resulted in them doing an upgrade to the application and introducing a new feature.
The new feature in the new Shazam allows you to scan more than just music, you can use it to scan various other products. For this feature to work, Shazam have partnered with various firms such as Harper Collins, Hearst, Levis, Disney and Time. It has also partnered with several magazines like the Wall Street Journal and Sports Illustrated. To find Shazamable items search for the Shazam logo, the one with a camera icon. Shazamable items can be products, QR codes or advertisements. To use the app hold your phone a few inches from the image and take a picture of it using the app.
The fact that Shazam has partnered with Disney means that its users will be able to view behind the scenes videos and the first movie to offer this service was Tomorrowland. For some products that you scan you will be given the option to purchase them while in others you will be able to share them with friends. For you to get results after scanning anything with Shazam always ensure that whatever you are scanning has a Shazam logo.
According to Shazam's CEO, Rich Riley, this new feature has provided a way that brands can use to engage with their customers. He further stated that the release of visual recognition is another step forward in their vision to expand how people engage with the world. With Shazam having more than 100 million active monthly users means that the brands they have partnered with have a large audience to advertise what they do. This is a mutually beneficial arrangement where the brands get to have their products advertised to a huge audience and it also means they do not have to come up with their own apps to do this while Shazam gets to be paid by the brands for giving them a platform to interact with their customers.