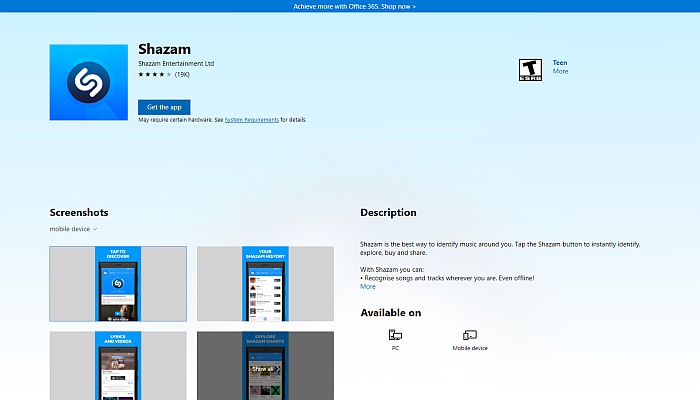 Here is bad news for few of the Windows phone customers who use the most famous music detection app Shazam. A few months back, the company declared that the app would not be workable anymore for the mobile platform of Microsoft. As this statement was not seemed much promising with the users of this platform, but there was nothing to be carried out regarding this decision.
Users have been relieved, and queries have come to break. The developers of the app have replied for a whole lot of questions, clearing the situation for already current users of the app on the platform of Microsoft and make them at the relief that they will still have access to all the features of the app unless they have not uninstalled it.
According to the statements made by the company, the app was taken down after 7th February, so anyone who was thinking to use it should have installed it before this date.
So how did it happen?
There is a long argument among all the members of the Windows Mobile team about possible objectives of Shazam which led this to happen. According to a famous theory one of the possible reason, although not sure by the company, is the implication of Cortana. So, the app developers are left with no choice except removing the app. Recent events support this theory as Cortana is also taking the worthy user base from Shazam.
**update: again online**